Pam in yin/YANG Unisex Tee.

Juwan The Curator wearing our basic YinYang Beginnings Tee.

yin/YANG Shirts

Members of the PRISM Collaborative at our Queer Social.
The PRISM Collaborative Group is a Brooklyn, New York based collective of groups curated to unify talented individuals under a singular brand where we dream and achieve the impossible, together or as individuals. Read about the Collaborative here.
---
PRISM – 2 Years Running!
---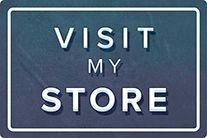 ---
---
Becoming a member of PRISM Collaborative is open to anyone and everyone – artists, writers, designers, collaborators, or anyone without a singular title. PRISM is curated as an organization open to membership and participation from anyone. We welcome members regardless of background, experience, or location, and only ask that they welcome collaboration, creativity and diversity.
---
Partnering Brands:
---
Chantel is the Executive Wordsmith and unofficial second member of PRISM, being here since its very beginning and one of its largest supporters. She is the author of In My Mind (2016) and Edward's Libretto, and recently completed the first edition of FIFTY54 Magazine, which she created to forge opportunities for Black and Black-identifying writers everywhere.
---
PRISM MAG